Timothy hay is a late-maturing high-fiber bunchgrass hay with relatively low protein content. The long stem and consistent quality enables necessary consumption and provides proper conditioning for dairy cows and horses.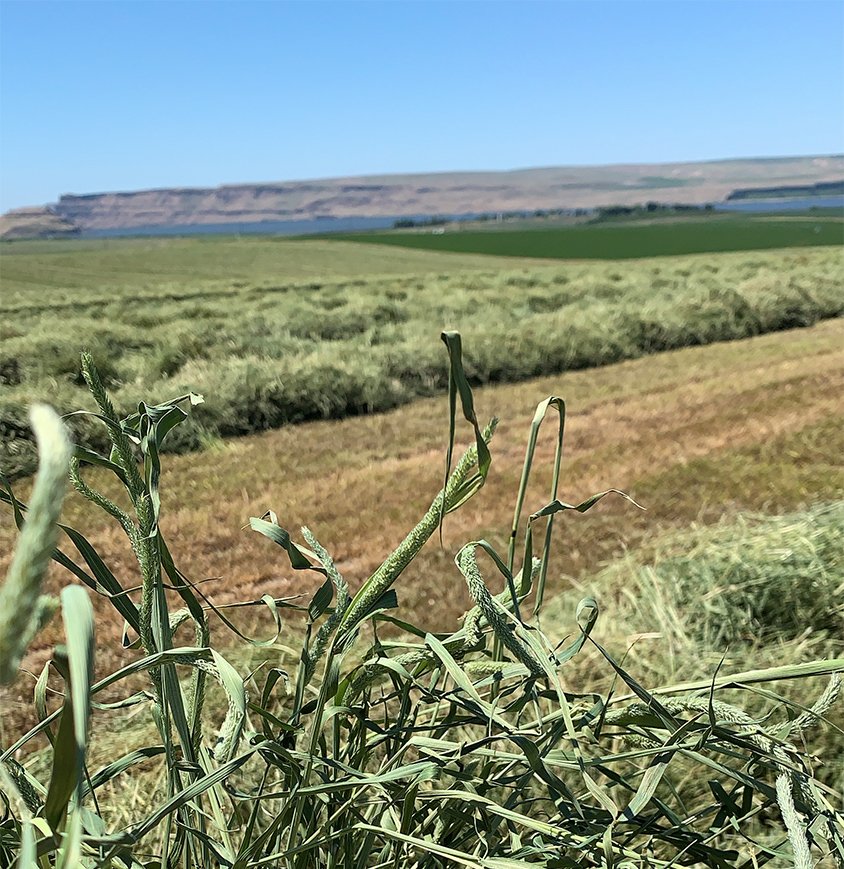 Through its versatile nutritional qualities, Timothy hay is the perfect base or addition to your animal's feed.
High Fiber
Fiber from Timothy hay can be fermented in the gut and used as an energy source throughout the day. It also promotes healthy digestion and prevents conditions like gastric ulcers and colic.
Low Protein
Due to its low protein levels, Timothy hay can be fed regularly to satisfy appetites without excess calories and protein. In some cases, it provides enough protein for less active and stabled horses.
High Energy Content
Because of its high energy content, Timothy hay is easier to digest for horses and livestock.
Want to learn more about Timothy Hay? Contact our team for more information.
As one of the leading exporters of hay and straw products, Anderson Hay ensures top-quality hay that is delivered in a timely manner. Our reach is global with hundreds of thousands of products going out every year.
If you would like to contact Anderson Hay about purchasing Timothy hay for your horse or livestock, please fill out the form below to get in touch with using the form below.
Follow Along With Anderson
Stay up to date on our hay and straw product's timelines with our month-to-month harvesting schedule!