A family-owned and operated international business for over 63 years. 
Building Meaningful Relationships
With over a half-century of experience in agriculture excellence, and now the oldest international supplier of hay worldwide, Anderson Hay & Grain Co., Inc. promises to provide a consistent supply of products all year, to always be easy to do business with, and to continue our pioneering expertise.
Our practices embody our three core values:
The secret of our firm's high-level performance can be found in our management's strong support for creating a family atmosphere, imbuing everything we do with customer service, and doing all things with integrity. Such values have roots that go back several generations.
1960
Clarence and Ron Anderson incorporated their hay-buying business in Ellensburg, Washington. Anderson Hay & Grain Co., Inc. would go on to have a global impact on the company, its employees, and hay growers in the Pacific Northwest.
1970
Anderson Hay and Grain's fortunes changed dramatically as the company began international exports of hay. Ron Anderson set out on one of his visits to the nation's capital to address industry-related issues.
1980
Anderson Hay breaks into the Japanese market, leading Ron's son Mark to join the family business.
1990
Anderson acquires the "Top Pick" container handling vehicle, able to load and unload containers in just a few minutes. The new equipment eliminates trucking and operational bottlenecks.
1994
Mark purchased our Aurora Oregon operation from long time supplier Don Ast.
1997
Mark Anderson acquires complete ownership of Anderson Hay & Grain Co., Inc.
2002
Anderson Hay purchases Gerald Phelan LLC and forms our own harvesting company.
2009
Michael Anderson joins the company, helping with farming and harvesting.
2010
Anderson Hay is awarded Governor's Trader of The Year award, for demonstrating industry leadership through its innovation in products and services, contributions to the local economy, and service to the community.
2013
Molly Anderson joins the company in the front office.
2021
Matthew Anderson joins the company, helping on the ranch and innovation efforts.
2022
Formed Andy by Anderson Hay
"Anderson Hay & Grain Co., Inc's goals have remained consistent over the generations. In the tradition of my father and grandfather, I have committed our company to excellence as we fulfill our goals to supply quality products year-round, provide unequaled customer service, and strengthen our agricultural communities as we pioneer the way toward improving our industry.
To achieve these goals, we have focused on foundational values, such as forging good relationships with our employees, customers and growers. We work closely with our hardworking and knowledgeable growers to produce top-quality products. We provide a business atmosphere where at the end of the day, each employee knows their efforts contributed to the company's goals and success. And we never underestimate the importance of nurturing our customer relationships.
As our company grows, we will keep these goals and values in focus, while continuing to develop our technical and operational expertise. We look forward to expanding our knowledge and our capacity to meet domestic and international demands for top-quality feed. It is our privilege to put the needs of our customers, growers and employees first."
Anderson Hay follows a rigid protocol for ensuring the traceability of all our products. From planting to harvest, we team with our grower network of family-owned farms to provide a consistent supply of top-quality products to our customers all year round.
As much as we care about building meaningful relationships with suppliers and customers, we care about improving the lives of the people in the Anderson family. Interested in joining our team?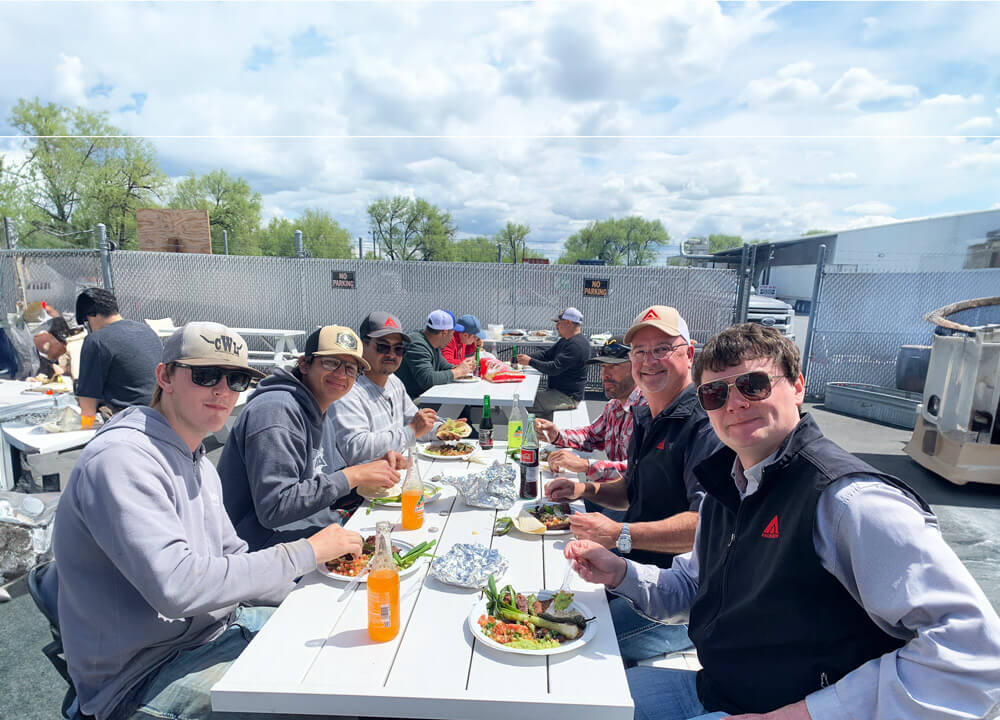 Want to learn more about our commitment to delivering excellent hay products and unmatched service? Reach out to somebody from our team to begin the process.